Our Consultant Orthopaedic Surgeons at King's are renowned experts in both hip revision and hip replacement surgeries.
Combined with our state-of-the-art imaging technology, and exceptional patient focus, King's provides the peace of mind you need when considering a hip revision operation.
What is Hip Revision Surgery?
When an existing artificial hip joint, called a prosthesis has become worn over time or damaged due to trauma or infection, hip revision surgery can help correct the problem so that the hip can function normally again.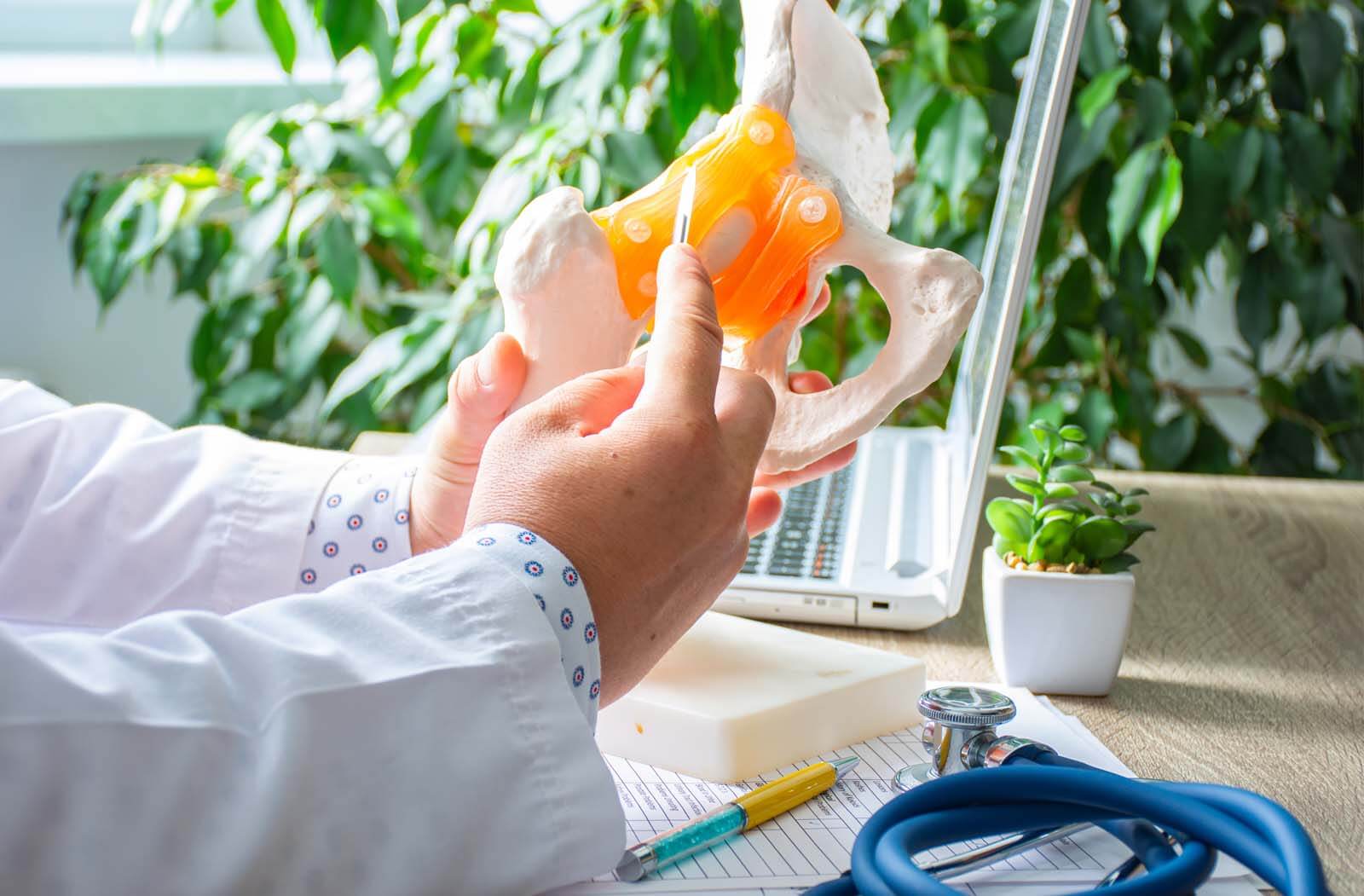 Symptoms that you may need Hip Revision Surgery
Hip pain caused by an artificial hip implant that is no longer securely attached to the bone, resulting in abnormal motion of the hip, is the main symptom you may need a hip revision.
Hip Revision Surgery at King's – What you can expect
Before surgery
At least a month before the surgery you will have a consultation and be asked to complete several lab tests.  These include:
Electrocardiogram (ECG)
Pelvic X-Ray & Chest X-Ray
Urine test
Bone scan (If recommended)
Blood tests
Our imaging department has the latest state-of-the-art scanning equipment.  Provided the results of these tests are suitable, you will be cleared for surgery.  Prior to the surgery you will also meet with a King's Anaesthesiologist to explain types of anaesthesia available, and the risks and benefits.
During the surgery
The artificial hip joint will be removed and replaced with a new one.  In instances where you may have had an infection, more than one surgery may be required spaced over a 6 week period 
After the surgery
Typically, you will spend at least 6 days recovering in hospital. During this time you will be given medication and special stockings to prevent blood clots and Deep Vein Thrombosis (DVT). This treatment will continue following discharge until 6 weeks post surgery.\
Hip Revision Surgery – Frequently Asked Questions
How often does my artificial hip need to be replaced?
Every 10-20 years depending on how active you are
Are there any risks associated with the procedure?
Deep Vein Thrombosis (DVT), pulmonary embolism and infection are the main risks. However these would be managed appropriately. 
How long is the recovery period after Hip Revision Surgery?
The day after surgery the physiotherapist will begin mobility exercises with you.  It takes approximately 6 months before you can expect to walk without a limp and be completely pain fee. To help speed your recovery it's important for you to exercise your legs to reduce swelling.  After 6 weeks your physician will take X-rays of your hip.
-> Back to Orthopaedics Department
BOOK AN APPOINTMENTs