King's Advanced therapeutic endoscopy clinic provides unique solutions for various gastrointestinal diseases that can avoid the need for major surgery. 
Some of the specific conditions treated by our Advanced Gastroenterology Clinic include:
Achalasia and swallowing disorders
Gastropareisis
Polyp & early cancer removal from the Gastrointestinal tract
Early-stage cancer removal of the esophagus, stomach or colon
Wide range of Hepato-Pancreatico-Biliary diseases
At King's College Hospital London, UAE, we have the most advanced endoscopic equipment to provide patients with advanced endoscopy solutions for the treatment of gastrointestinal diseases.  Apart from common endoscopic procedures for the food-pipe, stomach and colon, our experts offer the widest range of Endoscopic Ultrasound (EUS) treatments in Dubai for treating Hepato-Pancreatico-Biliary (HPB) conditions.
Our advanced endoscopy program is one of the very few in the middle east providing endoscopic treatment for obesity, acid reflux disease, early bowel cancers, swallowing disorders and gastroparesis (slow gastric emptying).
Some of the following endoscopic techniques can help selected patients avoid a major surgery. Some of these techniques are:
Endoscopic Ultrasound: This minimally invasive specialized procedure is used to examine the digestive tract and its surrounding organs for a more detailed analysis. It can also be used to treat a wide range of HBC
ESG (Endoscopic Sleeve Gastroplasty): This is a new type of weight loss procedure that reduces the size of the stomach using an endoscopic suturing device without the need for surgery. It aims to achieve results similar to a laparoscopic sleeve gastrectomy. This procedure may be an option if a person is overweight (body mass index of 30 or more) and diet and exercise has not worked. Endoscopic sleeve gastroplasty leads to significant weight loss. It helps lose weight by limiting food intake. The procedure is minimally invasive, and has a low rate of procedure related complications. Endoscopic sleeve gastroplasty is often an option for people who aren't candidates for other bariatric surgeries. In addition to weight loss, endoscopic sleeve gastroplasty also lowers blood sugar and addresses other serious weight-related problems. Please contact us if you wish to know more about this procedure.
TIF PROCEDURE: Transoral Incisionless Fundoplication (TIF), is a minimally invasive endoscopic procedure that is used in the treatment of symptoms associated with chronic GERD (Gastroesophageal Reflux Disease). The procedure, which is done on an outpatient basis, is carried out through the mouth into the patient's stomach without the use of surgical incisions.
Stretta: This is a minimally invasive endoscopic procedure for the treatment of gastro-esophageal reflux disease (GERD) that delivers radiofrequency energy through electrodes to the lower esophageal sphincter (LES) at the lower end of the esophagus (food-pipe). This causes tightening of the muscles at the LES and thus reduces acid reflux. The classical surgery recommended for patients with GERD is a laparoscopic procedure known as Nissen's fundoplication. The Stretta procedure now has long term data showing that it may be as effective as surgery in selected patients.
ERCP (Endoscopic Retrograde Cholangiopancreatography): This is an endoscopic procedure used to examine the biliary tree (the gallbladder and bile ducts) and the pancreatic ducts. ERCP combines X-ray and endoscopy, allowing the endoscopist to obtain high-quality images. This technique is commonly used to remove stones from the bile ducts, and to relieve blockage due to narrowing in the bile duct by placing a stent. Patients with chronic pancreatitis who have narrowing in the pancreatic duct with or without stones can also benefit from ERCP.
EMR (Endoscopic mucosal resection): This is an outpatient procedure performed to remove polyps and early cancers in the gastrointestinal tract that might otherwise require surgery. Most patients are able to go home the same day. Because there is no incision, recovery is faster, and with less pain, compared to open or laparoscopic surgery.
ESD (Endoscopic submucosal dissection): This is an endoscopic procedure that requires a high degree of technical expertise. ESD is done for early-stage cancers of the esophagus, stomach or colon that have not spread outside the bowel wall. During this procedure, a small cancer can be removed with the help of a special endoscope after lifting it from the underlying layers. ESD and EMR can be done for similar reasons but ESD is more effective than EMR in certain cases. Similar to EMR, ESD is also a day care procedure with fast recovery.
Balloon assisted Enteroscopy: This is a form of endoscopy that is used to visualise the small bowel. The small bowel is very long, which makes it difficult to access using regular upper endoscopy and colonoscopy. Enteroscopy is used to identify and treat bleeding lesions in the small bowel, take biopsy to diagnose small bowel diseases such as Crohn's disease and occasionally to dilate narrowing or strictures in the small bowel. The initial investigation for evaluation of the small bowel is usually a capsule endoscopy which involves swallowing a pill-camera that takes thousands of pictures as it moves along the bowel. Patients who are found to have abnormalities on capsule endoscope may then require a balloon assisted enteroscopy for further evaluation.
DMR (Duodenal mucosal resurfacing): This is a novel endoscopic procedure that involves treating the lining of the first part of the small intestine, the duodenum, with a heated balloon at the end of the catheter. The heat (thermal effect) modifies the cells that lie along the surface of the duodenum that are responsible for absorbing glucose and releasing hormones into the body that affect glucose control. This procedure is primarily aimed at treatment of diabetes.
-> Back to Gastroenterology Clinic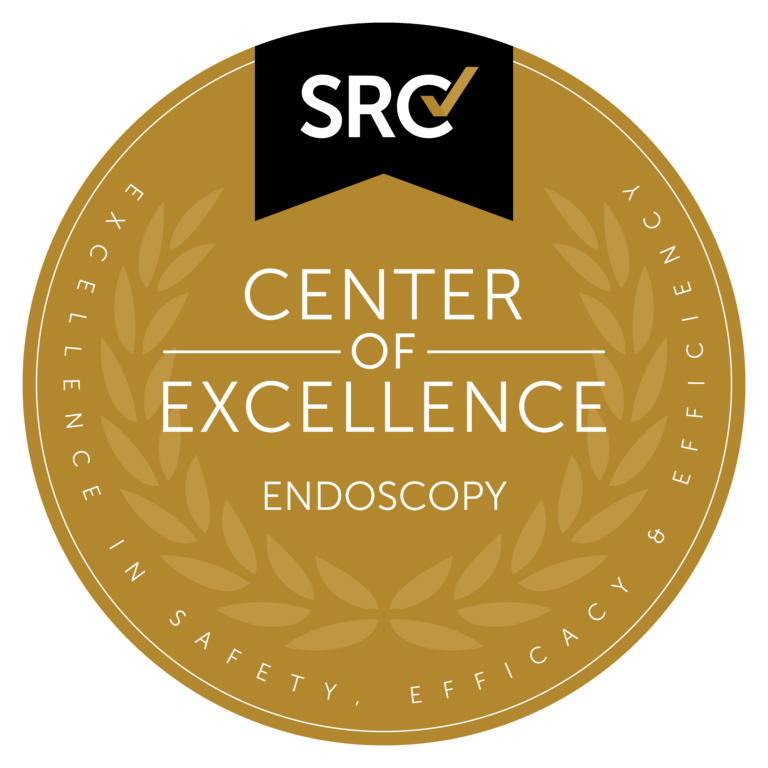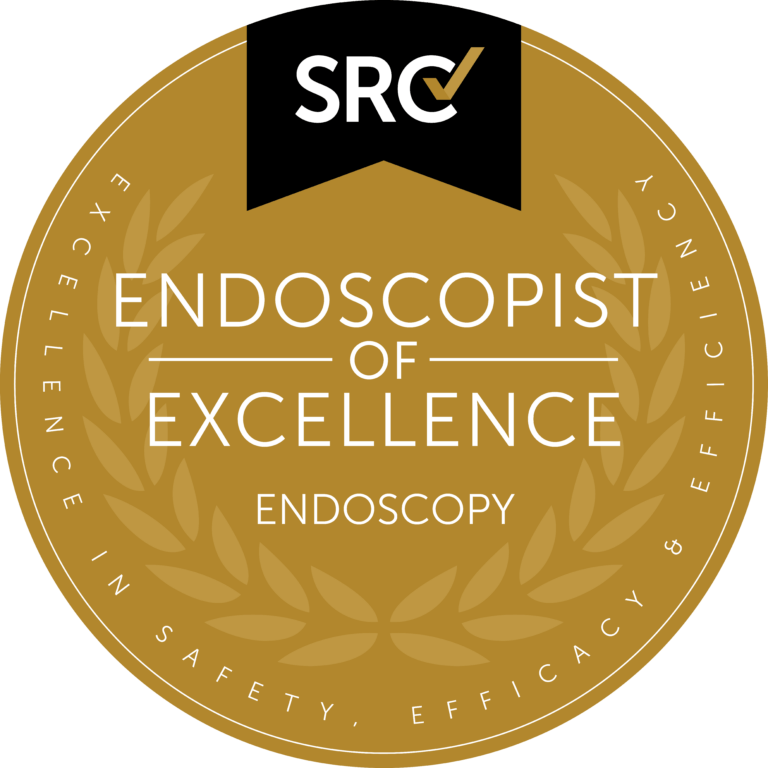 BOOK AN APPOINTMENTs