Why King's is the Best Hospital in Dubai for Healthcare Delivery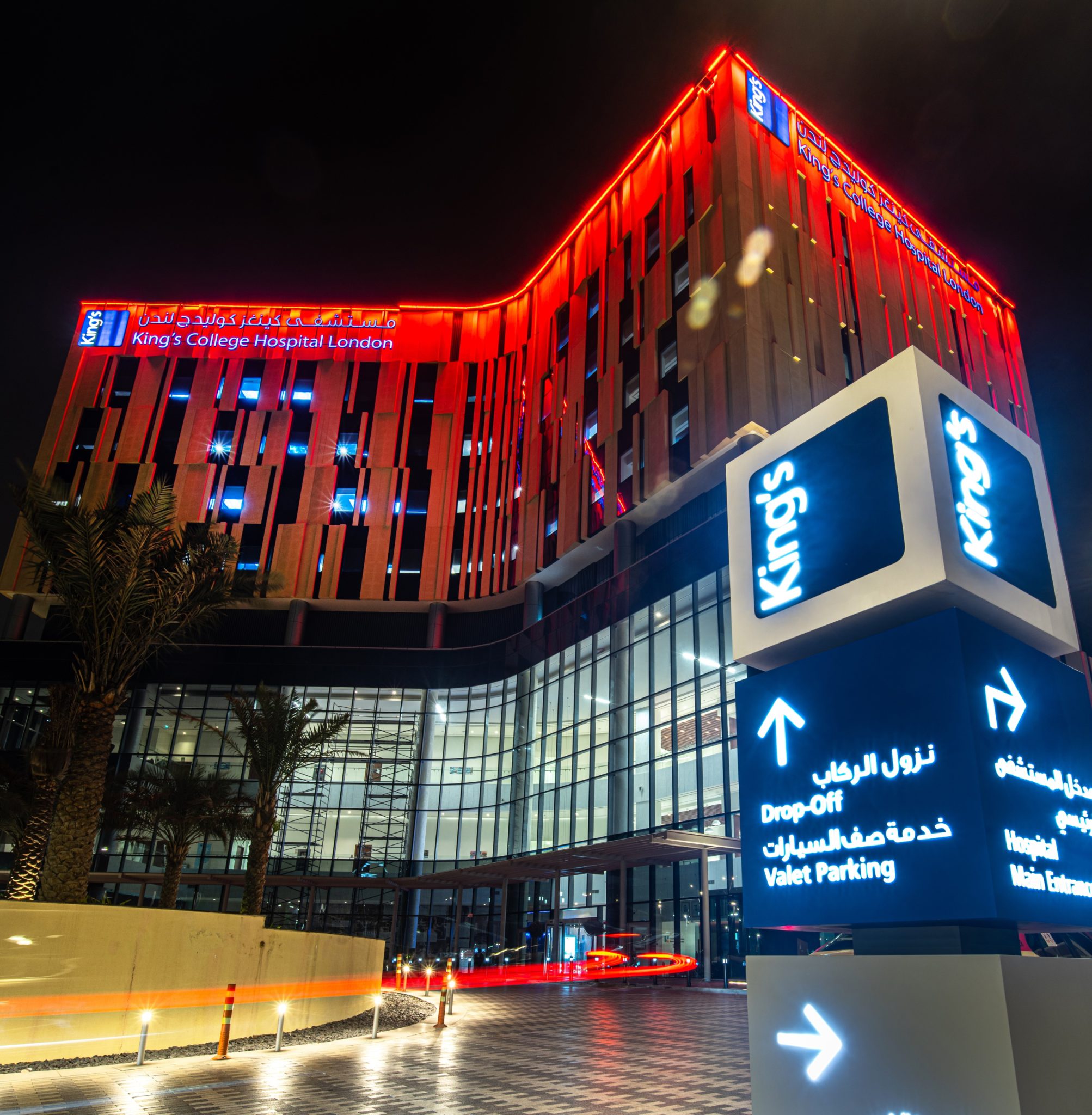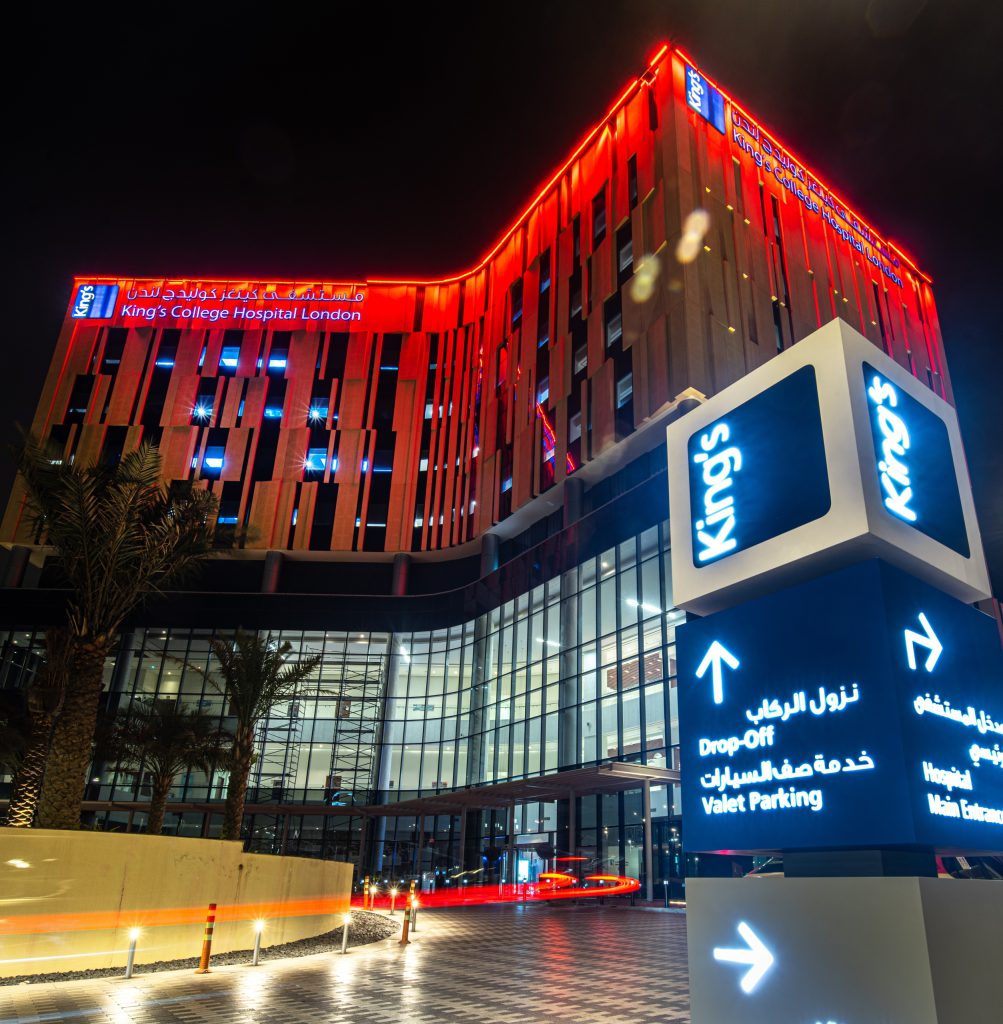 King's College Hospital Dubai is affiliated with King's College Hospital in the UK, which been in operation for more than 180 years since its establishment in Holborn, London in 1840. As a result of this affiliation, all clinical policies, procedures and practices in our UAE facilities have been established by King's College Hospital UK and reflect close to two centuries of experience in delivering high quality patient care and world leading clinical outcomes using evidenced-based medicine and procedures. As a result, this has made King's Dubai the best hospital in Dubai.
A big percentage of our clinical staff have been recruited from the UK including King's College Hospital UK, and its partner hospitals. Also, since majority of our doctors' training and professional backgrounds is in the UK, with years of experience working in the UK's National Health Service (NHS), we are proud to say that we 'Bring the Best of British Healthcare to the UAE'. Our healthcare motto is primarily grounded on evidence-based medicine as stipulated by the National Institute of Health and Care Excellence (NICE) guidelines.
What Makes King's Dubai the Best Hospital in Dubai?
Weathered a Global Pandemic
King's has weathered a global pandemic very shortly after the hospital was commissioned. We were very proud to have reached major milestones both from quality as well as commercial perspectives. The commitment of the board to invest substantially into doubling the capacity our hospital with the current ongoing expansion project is proof of the commercial success and the very positive business outlook. The economy in Dubai is thriving, the population growing and therefore the demand for quality healthcare rising as well, and that is what we are providing to citizens, residents and tourists.
Advanced Parkinson's Research Centre of Excellence
Over the few years King's has been operational, we have developed a world class Advanced Parkinson's Research Centre of Excellence comprising of world-renowned Parkinson's experts who use clinically proven revolutionary therapies recommended by UK, European and US Parkinson's guidelines. For instance, King's Dubai is the only medical facility in the region to offer these therapies. The centre has been recognised by the UAE leadership for its services to Parkinson's Disease patients.
King's Liver Transplant Programme
Through the King's Liver Transplant programme, we have made it possible for individuals with end-stage liver disease to get an opportunity of a liver transplant. One of the cases was that of a young boy – Baby Ahmed – who received a lifesaving liver transplant. The process saw experts at King's College Hospital London in Dubai, and King's College Hospital in the UK, race against time to save his life through the liver transplant that he urgently and desperately needed.
Fetal Medicine / High Risk Pregnancies
King's has developed a state-of-the-art Fetal Medicine and High Risk Pregnancy Centre staffed with a multidisciplinary team of obstetricians, nurses, midwives, and a state-of-the-art Neonatal Intensive Care Unit (NICU).
Weight Loss and Bariatric Programme
King's Weight Loss and Bariatric Programme provides a comprehensive multidisciplinary approach to obesity and diseases such as diabetes and high cholesterol. The programme incorporates non-surgical options, in addition to psychological assessment prior to considering any surgical treatment. Additionally, it follows high safety standards and uses the latest advanced techniques. The programme has a dedicated care coordinator, a 24-hour medical information hotline, and full six months support once the procedure is availed.
Fatty Liver Disease Programme
As part of King's Preventative Medicine programme, we have developed a Fatty Liver Disease Screening and Treatment Program, a condition that is prevalent in the Middle East and one that goes undiagnosed until it's too late.
State-of-the-art Cath Lab
King's is home to one of the leading state-of-the-art Cath Labs in the region, where we provide minimally invasive treatments to help prevent the need for heart bypass surgery. As a result, we have had several cardiac success stories of cases that other doctors in the industry were reluctant to look at due to their complicated nature. Most of these were accomplished with the said minimally invasive techniques.
Paediatric Orthopaedic surgeons
King's world class Paediatric Orthopaedic surgeons have introduced a Scoliosis Screening Programme in schools, which has gone a long way in ensuring children with the condition get the right treatment, and as a result lead a normal life as their peers. This is done through the King's dedicated and comprehensive Children's Orthopaedic and Rehabilitation Centre of Excellence (CORE).
Comprehensive Preventative Medicine Programme
Additionally, we have a motto – 'prevention is better than cure'. This is outlined in our Preventative Medicine Programme whereby we offer health screenings to otherwise healthy individuals with the aim of preventing or 'catching' certain conditions before they grow out of control. This is because there is a myriad of conditions out there that don't present any obvious symptoms in the early stages; and when they eventually do, it could end up being costly. Hence, why we place a lot of focus on 'nipping them in the bud'.
360° Healthcare Provider
As the best hospital in Dubai, King's provides 360° healthcare needs for the whole family regardless of how simple or complex the condition is. This ranges from world-class diagnostics, treatments, recovery support, and management of chronic conditions. And if required, we can arrange a transfer to our mothership facility at King's College Hospital in the UK, for additional or extended care for the patient.