Hemorrhoids Surgery Cost & Hemorrhoids Packages at King's
The cost of hemorrhoids surgery in the UAE for cash or international patients has a broad range, anywhere from AED 18,000 – AED 28,000 for a high quality facility with a UK, US or European Trained Hemorrhoids Specialist. 
Inquire about our cash discounts on Hemorrhoids Packages
The main factor influencing the price include the quality of the facility chosen, experience and qualifications of the surgeon, and the type of procedure. The latest technology and techniques allow for day case procedures with fast recovery, minimal pain, and minimal downtime.  Hemorrhoids can be painful and debilitating and is often covered by insurance networks.  At King's we have introduced Hemorrhoids Surgery Packages that cover all the minimally invasive techniques including Laser, THD (Ultrasound Assisted) and Rafaelo (Radiofrequency treatment).
Please view our packages below, and contact us for package prices and for current promotions.
Laser Hemorrhoids Treatment Package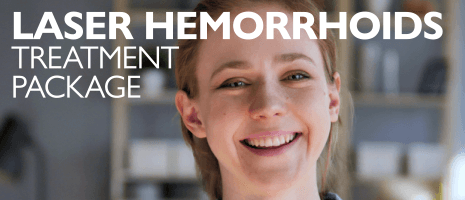 Package includes
Pre-Operative Anaesthesia consultation, blood and basic investigations
Surgeon Fee
Operating room charges
Doctor's Rounding fees
Routine medications used in the procedure & during admission
Routine laboratory investigations
Routine Medical consumables & Laser
Follow up consultation after seven days
Package excludes
Any service in addition to the above listed will be charged extra
Take home medications
Details of Laser Hemorrhoids Procedure
THD Hemorrhoids Treatment Package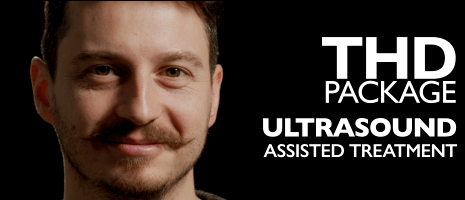 Package includes
Pre-Operative Anaesthesia consultation, blood and basic investigations
Surgeon Fee
Operating room charges
Doctor's Rounding fees
Routine medications used in the procedure & during admission
Routine laboratory investigations
Routine Medical consumables & Laser
Follow up consultation after seven days
Package excludes
Any service in addition to the above listed will be charged extra
Take home medications
Details of THD Hemorrhoids Procedure
Rafaelo Hemorrhoids Treatment Package
Package includes
Pre-Operative Anaesthesia consultation, blood and basic investigations
Surgeon Fee
Operating room charges
Doctor's Rounding fees
Routine medications used in the procedure & during admission
Routine laboratory investigations
Routine Medical consumables & Laser
Follow up consultation after seven days
Package excludes
Any service in addition to the above listed will be charged extra
Take home medications
Details of Rafaelo Hemorrhoids Procedure
-> Back to Hemorrhoids Treatments Page
-> Back to Colorectal Surgery Page